Medical Vacuum Pumps and Systems
by Pattons Medical
Decades of experience in medical gas solutions. Providing customized medical applications to meet the customer's needs.
MEDICAL VACUUM PUMPS & SYSTEMS
Fully compliant with the latest NFPA 99 standards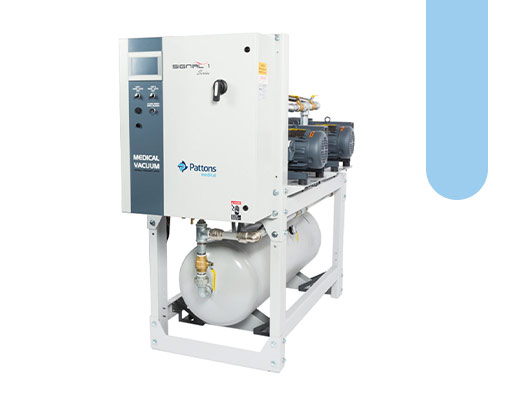 MEDICAL OIL LESS
ROTARY CLAW VACUUM PUMP
Using Busch's High Efficiency, Oil-less, Contactless, Multiclaw technology, Pattons Medical manufactures oil-less rotary claw vacuum pumps for WAGD applications. It is durable, tested technology & requires less maintenance. Reduces maintenance costs, its flexible equipment layout and simple installation make it easy to maintain.
Request a Quote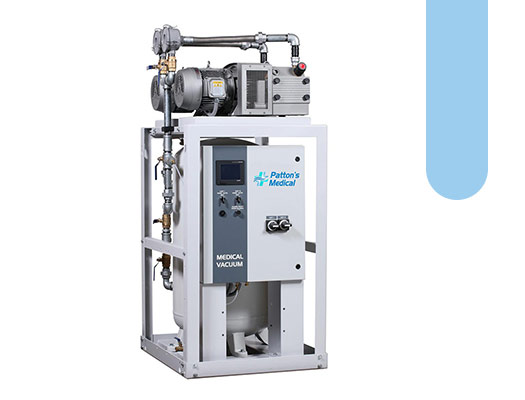 MEDICAL OIL LESS
ROTARY VANE VACUUM PUMP
This oil-less rotary vane vacuum pump is specifically designed to meet the stringent requirements of medical facilities. It is air cooled and sealed-for-life ball bearings requires no lubrication fluids for required for compression. These rotary vane pumps are safe, reliable and easy to service. They have HMI display and have flexible configurations to meet the NFPA 99 code.
Request a Quote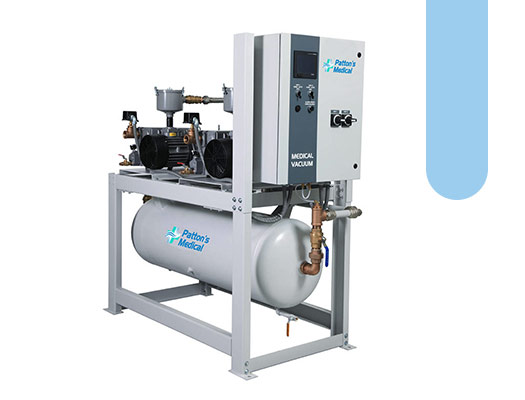 MEDICAL LUBRICATED
ROTARY VANE VACUUM PUMP
This vacuum pump sets the benchmark for excellence in Hoover generation since it was precisely engineered to satisfy the special requirements of medical facilities. Lubricated rotary vane pump is known for powerful vacuum generation, superior performance, quiet and smooth operation, easy maintenance, durable construction & compact design.
Request a Quote
Why Choose Us
Certified & Trusted Products
Our products meet or exceed NFPA 99 and CSA standards and are UL approved.
Custom Medical Packages
If our standard products do not exactly fit your requirements, we will work with you to develop special packages to comply with your particular specifications or applications.
Decades of Expertise
We are committed to quality and innovation, we look forward to working with you and your needs to be your preferred partner for Medical Gas Equipment.
Request Information
Please fill out our form, and we'll get in touch shortly.
MEET YOUR MEDICAL/LAB GAS CONSULTANTS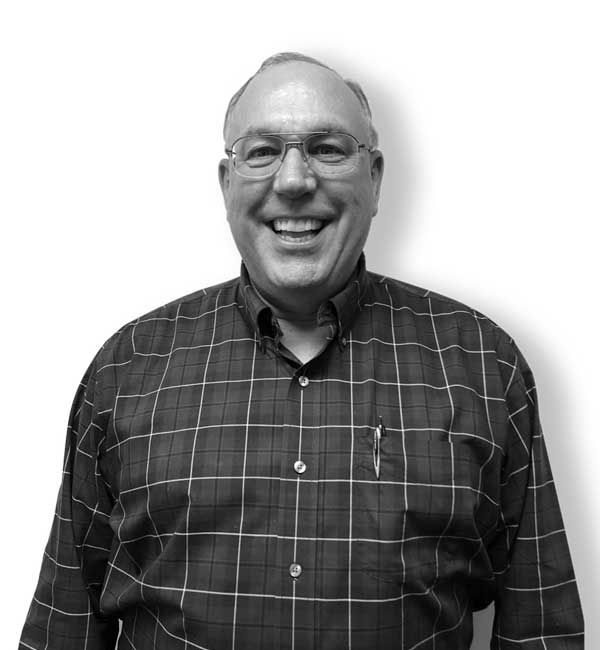 Pat Coyle
Eastern USA
Pat Coyle has been in the medical industry for over 20 years. Although Pat has been in the industry for over two decades, he is continually learning so that he can be the best resource for his customers.
Contact Pat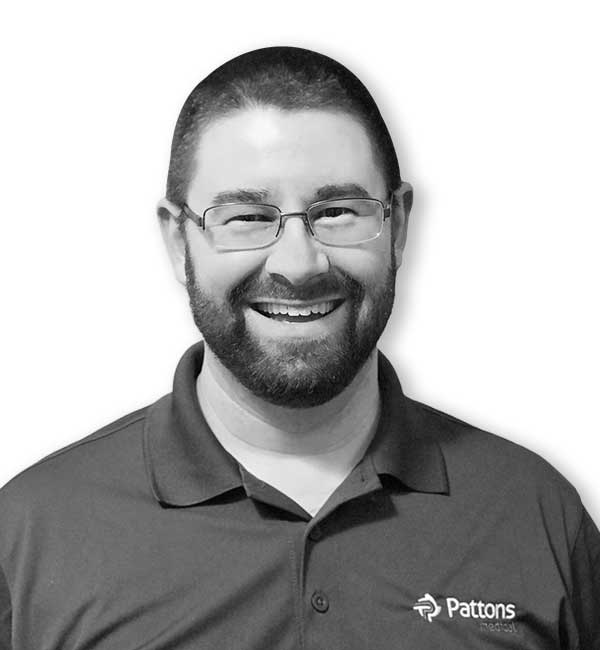 Josh Pedraja
Central USA
Josh Pedraja has over 15 years in the medical gas industry and enjoys helping people whether it be helping educate and working with engineers, helping contractors with equipment solutions for projects, helping the owners with the best products and helping the service partners support their customers.
Contact Josh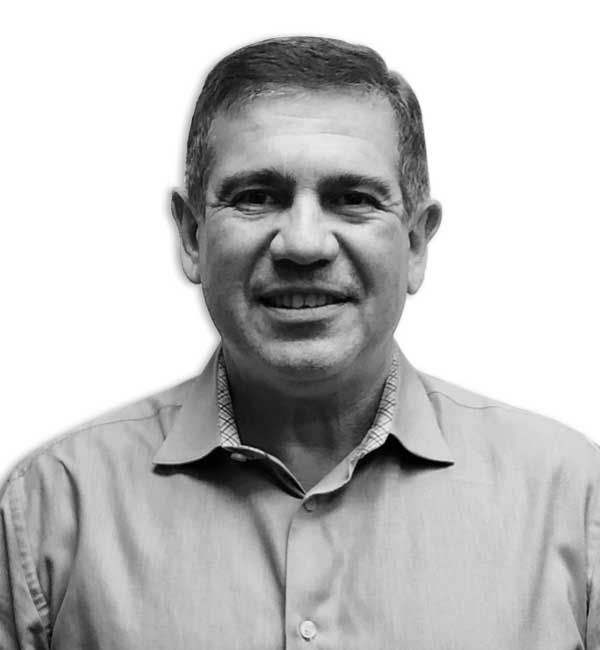 Steve Torrez
Texas, Oklahoma, and Arkansas
Steve Torrez has been helping medical gas facilities find air and vacuum solutions since 2018. Steve enjoys being a solutions provide and building trust by delivering accurate information in a timely manner. Working in the healthcare market, our first and foremost goal is the life safety of the patient.
Contact Steve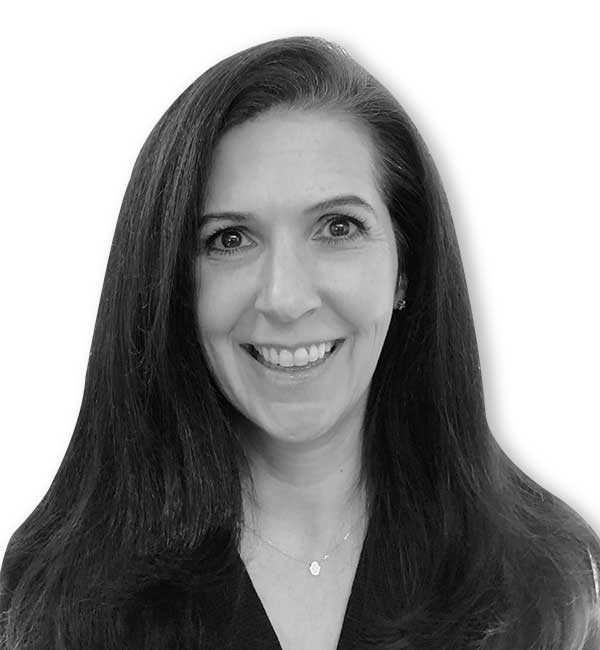 Elizabeth Abell
Western USA
Elizabeth Abell is a chemical engineer that has worked in the field for over 20 years, 15 in the medical gas industry. She works with contractors and hospitals to assist in solving NFPA99 issues and determine value engineering opportunities She also enjoys helping engineering firms in designing, sizing, and specifying medical gas equipment for code compliancy.
Contact Elizabeth
ABOUT PATTONS MEDICAL
Pattons Medical was founded in 2008 and has over 15 years of expertise in the medical and laboratory markets. In Charlotte, North Carolina, we manufacture high-quality, customizable medical grade vacuum pumps and medical air compressors. Medical Oil-less Rotary Vane, Medical Lubricated Rotary Vane, and Medical Rotary Claw Vacuum technologies are available for our medical vacuum pumps. Our rotary claw vacuum pumps are available in O2 safe variants with and without VFD. Pattons Medical's hoover pump models are very efficient, have low maintenance costs, and are designed to run for extended periods of time. Rotary vane vacuum pumps are available in a variety of sizes and configurations to meet the needs of your facility. Pattons Medical equipment are easy to install and service while providing medical grade vacuum at low maintenance cost.
In order to ensure that our medical vacuum systems for hospitals comply with NFPA 99 code while keeping costs low and maintaining within your size limits, you can get help from our team of qualified medical gas consultants and medical vacuum system design engineers. All around the United States, we provide design services, medical vacuum sizing advice, and service.
OUR INSTALLATIONS